In 1961, Jack Kelly started in the insurance business just before his son Kirk, was born. Several years later, in 1968, Jack bought into the Jenson Agency.  In 1979, Jack's daughter Kristie joined the agency and worked until 1996. She then returned in 2015 and remains a strong part of the agency now and will continue to be as part of Thumb Insurance.  Back in 1985, Jack's son, Kirk joined the agency to carry on the tradition of hard work and dedication. Shortly after Kirk joined, the agency's name in 1987 was changed to Kelly & Co., Inc. Since joining the business, Kirk has been a key to maintaining the strong customer relationships over the years.  Kirk plans on taking some time off and upon his return taking on an agency support role.  When owning a family business one wants an employee that has the same morals and work ethic as the family does and that is not always easy to find. Fortunately, back in 2000, the Kelly's found the right fit when they brought in Heidi Strickler to join the team.  Heidi, as well as Kristie, will also remain a big part of the Thumb Insurance Agency going forward.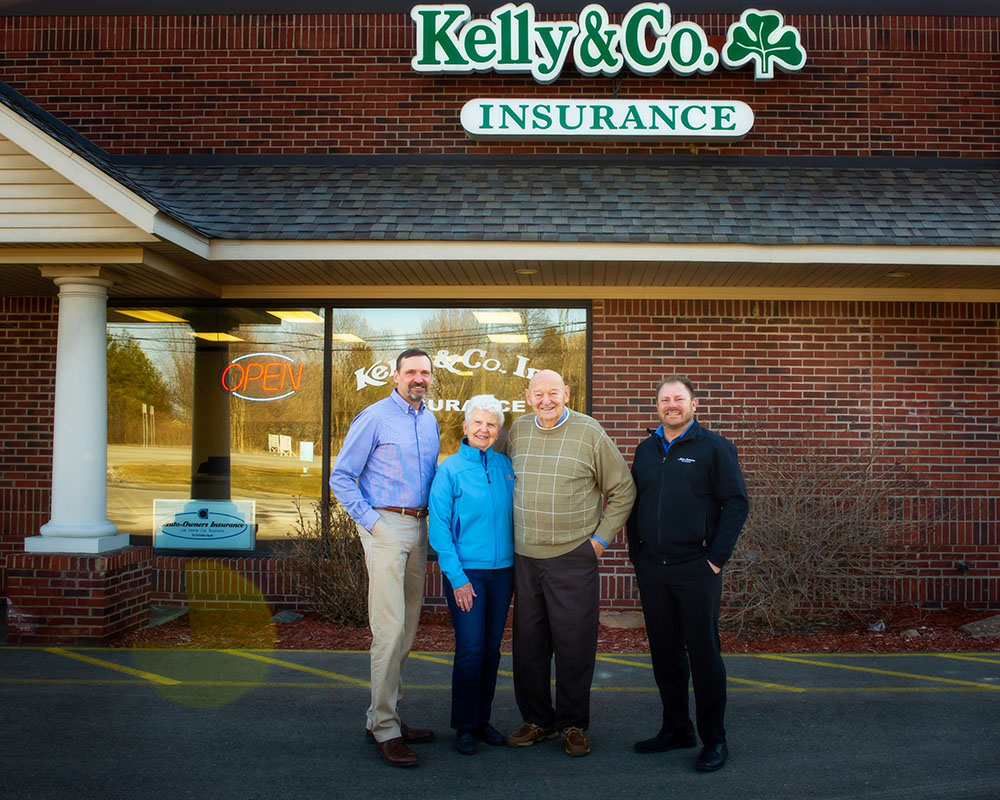 New Thumb Insurance Office Location: 
2575 S. Van Dyke Rd, Marlette, MI 48453 
989-635-2649
After meeting the Kelly Family for the first time, Pat Stecker knew he would have to look a long time to find a more kind, caring and dedicated business family. Throughout the 59 years in the insurance business, the Kelly family has been a loyal part of the community.  Thumb Insurance is honored to keep this tradition of loyalty and dedication to Marlette and the surrounding communities.  Thumb Insurance is eager to provide the same great service its customers have received and have grown accustomed to over the years with Kelly & Co.,
The Thumb Insurance Agency was founded in 1927 by Earl Harris in Cass City.  Over the past ninety years, Thumb Insurance has served the Thumb of Michigan and the surrounding areas with the same loyalty and dedication as the Kelly family.  Currently, Thumb Insurance has office locations in Cass City, Essexville, Caro and Marlette.  Pat Stecker as well as Andy Gray, will be working with Heidi and Kristie to service this Marlette agency.  Along with bringing additional team members, Thumb Insurance also brings additional insurance providers to give a larger selection of companies to shop for your best pricing and coverage, along with the addition of offering Health insurance.